With national debates raging across America on race relations, patriotism and confederate memorials, I often turn back to history to have a better understanding of the present and future. In fact, the understanding of historical events, places and people can provide not only a pathway to understanding present times, but also a means to a pathway towards positive change for the future. From our family collections I uploaded a nearly 50 year old magazine featuring a set of articles entitled, "Our Black Heritage" from the October 12, 1969 edition of the long obsolete Rhode Island Magazine. What's most unusal and important, the articles contained in the magazine are largely authored by African heritage Rhode Islanders, providing an important glimpse into black life in Rhode Island, and from a black persective. The featured article contains a very comprehensive review of African heritage and history in the state from slavery and emancipation in the 1700's to the struggle for social and economic justice in the 1960's. Possibly the most compelling statement and summation of African heritage life in Rhode Island (and possibly anywhere in America in 1969) includes the statement:
Today, black Rhode Islanders are daring to ask the question "Not free from what, but free for what?" Today they are not only attacking racism but hypocrisy, black and white. They are not only demanding respect but are seeking a society open to all for the creative possibilities in man. They are demanding integration but they are thinking beyond integration, and saying: "Not integration, but transformation, with the personal conviction that the darkness is light enough."
Please click the cover to read the Rhode Island Magazine, October 12, 1969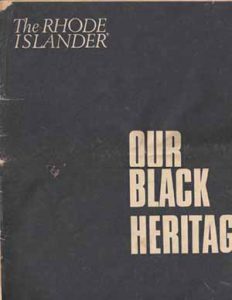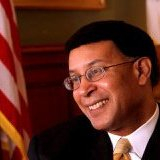 Keith Stokes is a proud, native Newporter. When he is not writing blog stories on American history, he enjoys hanging out with his American Bulldog/mastiff mix, Knuckles on Cliff Walk.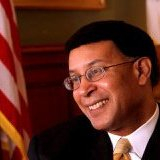 Latest posts by Keith Stokes (see all)