For me, my African heritage ancestor's trials of enslavement is not a distant historical occurrence, but something that shaped my family life then and to this very day. I have studied the subject extensively, lectured in many historic cities and countries, and I have been fortunate to preserve many family heirlooms dating back to the early days of slavery. This past June I had the very emotional experience of walking the grounds of the Pen (Livestock Plantation) in Jamaica where my maternal African-Jamaican ancestor was born into slavery during the late 18th century. What made the experience even more significant was to have the descendant of our family's enslaver join me to retrace the events of 221 years ago that led to one of the most notable mass slave emancipations in history. So here I am walking down a solitary dirt road in Unity Valley within St Ann's Parish of rural Jamaica, an African heritage man from America walking with a European heritage man from England with the shared family name of Barclay, and historical connections to the founders of Barclays Bank.
My first reaction was how beautiful the mountainous countryside looked with a lush green valley surround by steep, wooded mountains. But the natural beauty of the area masked an ugly occurrence: the lives of scores of enslaved Africans who once lived, worked, and died in this very same pastoral place. As I walked to an overlook, I could see a pond
which I was told had existed as far back as the time of my own ancestor. Was this a place my ancestor would have fetched water for the many livestock kept on the Pen? Looking around I felt like some kind of historical survivor of the long ago Atlantic Slave Trade that brought over ten million men, women and children to places like Unity Valley in Jamaica. Understanding through my years of research about the brutality of the Jamaican slavery system coupled with constant menace of disease and injury, how was it my child ancestor survived? But he did survive and here I am, the living proof of his survival presently following his very footsteps hundreds of years later feeling humble and reflective.
My initial reaction of feeling like a survivor of some long ago history of African enslavement, was soon replaced with feelings of solemnness as we began to recount the story of 28 Unity Valley Pen African-Jamaicans who were emancipated and transported to freedom in America. My head filled with questions. How would my ancestor, an eight-year-old boy named October react to being uprooted from the only place he had ever known? How would the adult African born members who had been stolen away from Africa react to the prospects of being loaded again on a ship, not to return home, but to another unknown world called Philadelphia? And what would their "free" lives be like living in a late 18th century America where most African heritage persons were still held in brutal bondage?
As these many questions danced in my head, further fueling my feelings of survivorship, a second personal journey in Jamaica would challenge the very core of my feelings on the impacts of slavery past and present. I journeyed the next day to visit ancestors' graves in the Hunt's Bay section of Kingston, and as I was travelling through Kingston neighborhoods along the waterfront, I was overwhelmed with the abject poverty so many African heritage Jamaicans, particularly children, were living in. My feelings of survivorship turned to luck and privilege. Through my own African-Jamaican ancestor's "creative survival" I have the privilege today to reflect on the pain of historic slavery, but I was more shaken by the present-day images of people who look like myself and family still not benefiting from the economic and social fruits of freedom. Poor neighborhoods in Kingston Jamaica were very similar to poor neighborhoods that I have seen in Bahamas, Barbados, New York, Chicago and even in my home state of Rhode Island. All linked with far too many people and families of African heritage living in poverty with little opportunity for personal health, happiness and prosperity. I am beginning to believe the story of slavery of the past has evolved into a story of economic and social injustice in the present.
So my personal journey of ancestral discovery and coming to terms with the painful history of human bondage has evolved into a new and important question. What is the value of freedom if the present day conditions of poverty are not very much removed from the conditions of past slavery? I have come away feeling the past and present are not that very different.
*Legacies of Slavery and Freedom; a Family Journey Through the Atlantic World: Trip to Jamaica on the invitation of Dr. Verene Shephard, University of West Indies Mona, and hosted by the Ministry of Culture, Gender, Entertainment and Sport, and by the Jamaica National Heritage Trust.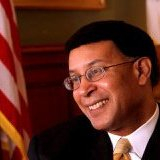 Latest posts by Keith Stokes
(see all)