July 11th has always been significant to me – after all, it is the day I was born. However, it is also the day, 241 years ago, that my ancestor, Moses Michael Hays stood before the majority government and religious establishment in Newport, Rhode Island to declare his rights of religious freedom and, as now imbedded in the 6th Amendment to the United States Constitution, to enjoy the right to be confronted with any witnesses against him.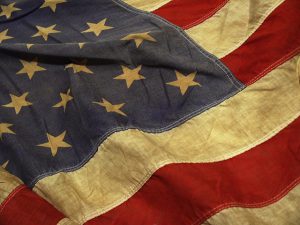 On that 11th day of July, 1776, only one week after the fledging Continental Congress declared independence from Great Britain, the Rhode Island General Assembly, led by Newport merchant Metcalf Bowler, declared some sixty Newport residents might be "inimical" or hostile to the Patriot cause. These men, including a number of Jewish residents, were required to come before the General Assembly and sign a declaration of loyalty to the American Colonies.
Before recounting how Moses Michael Hays responded to this official request, it is important to know the man and the time and place he lived. Hays was born in New York City in 1739 to Judah Hays and Rebecca Michaels Hays. His parents arrived in New York from Amsterdam in 1729 and were naturalized on the 12th of July of that year, taking the Oath of Allegiance on September 9, 1729. The Hays family became early and active members of New York's Shearith Israel, recognized today as the oldest Jewish Congregation in America. Judah Hays took his son into his merchant and retail business and, upon his death in 1764, left him the largest share of his assets. In 1766,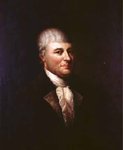 Moses Michael Hays married Rachel Myers, younger sister of eminent New York silversmith Myer Myers. In 1769, the couple relocated to Newport, living on Broad Street close to the recently completed synagogue and the state capitol within the Old Colony House. Hays was not only a well-known merchant trader, he would also organize and bring the warrant for the Scottish Rite Masonic Order to America.
But on the 11th of July in 1776, Moses Michael Hays was not seen as natural born citizen of America or as a successful merchant and civic leader in Newport, but as someone who might harbor unfriendly beliefs in support of the newly organized United State of America. While many of the accused simply came before the General Assembly and signed the oath of loyalty as written, Hays demanded to stand before the government body and present a letter that expressed not only his rights as a fellow American citizen, but as a member of a religious minority.
Hays refused to sign the oath, electing to instead come before the General Assembly to present a letter that not only affirmed his belief in the revolutionary cause, but also a belief in a just cause that respected religious differences and removed any religious means test for loyalty and citizenship. This was a bold, but necessary action taken by Hays since Rhode Island well before the Revolutionary War, was established as a Colony under the principles of religious freedom, but excluded the full rights of citizenship to those that did not profess the Protestant, Christian faith. Hays letter included this statement:
"I have and ever shall hold the strongest principles and attachments to the just rights and privileges of this my native land. … I decline subscribing to the Test [that is, to take the oath] at present for these principles: First, that I … call for my accusers and proof of conviction, Second, that I am an Israelite and am not allowed the liberty of a vote, or a voice in common with the rest of the voters … Thirdly, because the Test is not general … and Fourthly, … the General Assembly of this [colony has] never in this contest taken any notice or countenance respecting the Society of Israelites to which I belong."
The General Assembly accepted Hays' letter and he ultimately singed the oath. After the war, Hays would join others in Newport's Jewish community to lead the effort to permanently remove any religious test for citizenship through a letter to newly elected President George Washington. This August 17, 1790 letter, signed by the warden of the Newport Hebrew Congregation declared,
"Deprived as we herefore have been of the invaluable rights of free Citizens, we now with a deep sense of gratitude to the Almighty disposer of all events behold a Government, erected by the Majesty of the People, a government, which to bigotry give no sanction, to persecution no assistance, but generously affording to all liberty of conscience, and immunities of citizenship, deeming every one, of whatever nation, tongue, or language, equal parts of the great governmental machine."
Every year in August, Newport's congregation Yeshuat Israel at historic Touro Synagogue celebrates the exchange of letters between the congregation and President Washington as a remembrance to the importance of unconditional and universal religious liberty.
As founder of Rhode Island, Roger Williams sought to establish a "Lively Experiment" where a new colony would be governed by the principles of religious liberty, separation of church and state and most importantly, the liberty of conscience, where each citizen would have the freedom to follow one's religious or moral beliefs. Moses Michael Hays' life and his actions on that July date over two hundred and forty years ago, would best embody the freedoms so many of us take for granted today.
Latest posts by Keith Stokes
(see all)