Our Team
Theresa Guzman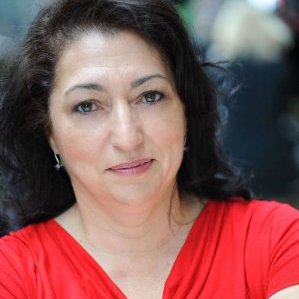 Theresa Guzman Stokes is President and founder of 1696 Heritage Group. Ms. Stokes professional background includes service in the United States Navy, nonprofit director, magazine editor and published writer with a focus on ethnic American history. Ms. Stokes has participated in and supervised dozens of historic preservation, genealogical and cultural resource investigations throughout New England and Virginia, with an expertise in African American, Latin American and Jewish history and genealogy. She also has years of experience in the design and creation of web sites and social media promotions tailored around historic, genealogical, and creative (Arts, Literature & Music) presentations. Her design work is also evident in the banner exhibits that are presented around the region, most notably the "Creative Survival" series presented in partnership with the Rhode Island Black Heritage Society.
Ms. Stokes research in African Heritage and Jewish American history has been presented at the Southern Jewish Historical Society Conference, Historical Writers of America conference, Salve Regina University, and Tulane University, to name a few.
With 20 years of organizational management experience, she currently serves as Managing Director for the RI Black Heritage Society and Executive Director for Historical Writers of America. Her professional memberships include the National Genealogical Society, and the Association of Writers and Writing Programs, as well as board membership at Preserve Rhode Island and Rhode Island Foundation Newport County Fund.
Ms. Stokes has received numerous awards for her web design and genealogical work, including the Women Webmasters Award for Excellence, the Ancestry Connections Genealogy Award, and, along with her husband, is the recipient of the Rhode Island Council for the Humanities Prize for Creative Achievement in the Humanities.
Keith Stokes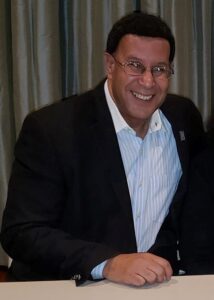 Mr. Stokes is Vice President with the 1696 Heritage Group. Mr. Stokes has a long and distinguished career in business and community development, with degrees from Cornell University and University of Chicago. His past professional positions have included Executive Director of the Rhode Island Economic Development Corporation and Executive Director of the Newport County Chamber of Commerce.
He has also been an Advisor for Rhode Island with the National Trust for Historic Preservation along with serving on numerous regional and national historic preservation boards including Chairman of the Touro Synagogue Foundation, Vice President & Trustee of the Preservation Society for Newport County, and Newport Historical Society. Mr. Stokes is a frequent national, state and local lecturer in community & regional planning, historic preservation and interpretation with an expertise in early African and Jewish American history. Mr. Stokes frequently appears on national historical programs including C-SPAN, Fox News Legends & Lies, and Ted Talk. Mr. Stokes recently travelled to Ghana, Africa to deliver a lecture as part of the 400th Anniversary of the Transatlantic Slave Trade.
He has been the recipient of numerous local, state and national awards including the United State Small Business Administration – Rhode Island Small Business Advocate of the Year Award, Raytheon Company Freedom Award, Sons of the American Revolution Good Citizenship Medal, American Sail Training Association Leadership Award, Rhode Island Black Heritage Society's Fredrick Williamson Award Historic Preservation Award, Rhode Island Martin Luther King Keeper of the Dream Award and along with his wife, is the recipient of the Rhode Island Council for the Humanities Prize for Creative Achievement in the Humanities.