Our Team
Theresa Guzman Stokes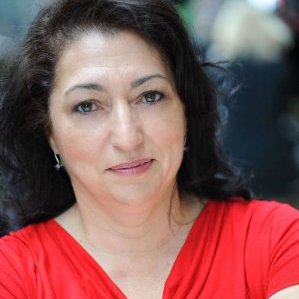 Writer, Mother, Historian, Community Activist, Editor, Feminist, US Military Veteran, and Storyteller, Theresa Guzman Stokes inspires and illuminates the complex and woven narratives of African Heritage, Latin American and Jewish Diasporic histories. Utilizing the tools of history, genealogy and cultural preservation the Guatemalan-heritage Stokes is fiercely committed to bringing to light the untold stories of the State of Rhode Island.
Theresa is an innovative leader and creator with two decades of service to causes, organizations and people that are committed to moving the needle on empowering communities of color, women and youth. After service in the United States Navy, Stokes centered her professional work on creatively presenting deeply researched stories and projects on the ocean state and its historic roots. Theresa has participated in and supervised dozens of historic preservations, genealogical and cultural resource investigations throughout New England and Virginia.
As a seasoned executive Theresa has served in a number of leadership roles for non – profit and cultural heritage organizations. She is President and Founder of 1696 Heritage Group, a historical consulting firm dedicated to helping persons and institutions of color to increase their knowledge and access to the light of truth of their unique American heritage. Stokes is also the founder of Historical Writers of America, a non-profit organization whose mission is to celebrate, support and connect ALL historical writers: fiction or non-fiction, whether they are writing books or writing for the screen (movies or tv), the stage, magazines, or online blogs
Theresa Guzman Stokes legacy work is as Executive Director of the Rhode Island Black Heritage Society (RIBHS). RIBHS is the oldest African Heritage society in the United States and since 2016 Stokes has worked to stabilize and preserve the organization through fundraising, grant writing and advocacy. Housed at Rhode Island College, the society is in the midst of a rebirth driven by A Matter of Truth, a book co – authored by Stokes. Under her leadership RIBHS is in the vanguard of efforts to embed the stories of African Heritage and Indigenous histories in all aspects of Rhode Island life.
A resident of Newport, Rhode Island with her beloved husband Keith, Stokes is the mother of four and serves on various committee's including the City of Newport Planning Board, Newport Historic Cemeteries Commission, and Preserve Rhode Island. In her free time, Theresa explores her love of the written word, of nurturing all creatures as a rescuer of Pit Bulls. She is an avid herb gardener and collector of fine ink pens.
Keith Stokes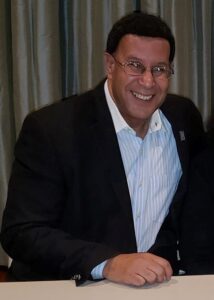 Mr. Stokes is Vice President with the 1696 Heritage Group. Mr. Stokes has a long and distinguished career in business and community development, with degrees from Cornell University and University of Chicago. His past professional positions have included Executive Director of the Rhode Island Economic Development Corporation and Executive Director of the Newport County Chamber of Commerce.
He has also been an Advisor for Rhode Island with the National Trust for Historic Preservation along with serving on numerous regional and national historic preservation boards including Chairman of the Touro Synagogue Foundation, Vice President & Trustee of the Preservation Society for Newport County, and Newport Historical Society. Mr. Stokes is a frequent national, state and local lecturer in community & regional planning, historic preservation and interpretation with an expertise in early African and Jewish American history. Mr. Stokes frequently appears on national historical programs including C-SPAN, Fox News Legends & Lies, and Ted Talk. Mr. Stokes recently travelled to Ghana, Africa to deliver a lecture as part of the 400th Anniversary of the Transatlantic Slave Trade.
He has been the recipient of numerous local, state and national awards including the United State Small Business Administration – Rhode Island Small Business Advocate of the Year Award, Raytheon Company Freedom Award, Sons of the American Revolution Good Citizenship Medal, American Sail Training Association Leadership Award, Rhode Island Black Heritage Society's Fredrick Williamson Award Historic Preservation Award, Rhode Island Martin Luther King Keeper of the Dream Award and along with his wife, is the recipient of the Rhode Island Council for the Humanities Prize for Creative Achievement in the Humanities.
Antonio Lopes
Antonio Lopes has over a decade of experience in brand strategy and strategic business development. Lopes served as the CEO for Seven Swords Media a creative content production agency. Under Lopes' direction, the full-service brand strategy, advertising and marketing agency was ranked by Inc. Magazine as the 386th fastest-growing, privately held company in the country. During his tenure, Seven Swords Media also ranked 45th among advertising and marketing companies nationally, and 3rd among Rhode Island companies in terms of revenue growth over a three year span.
He is currently Founder / CEO of TILT Communications – a brand strategy, creative content production firm based in Pawtucket, RI. Believing that culture can propel brands forward in ways that advertising alone can never do, TILT is uniquely suited to today's world. We create ads and messaging that inspires thought and moves people.
Josh Backer
Josh Backer is Founder and Creative Director at Bravo Charlie Delta. Josh works with clients to create the content and tools they can use to tell their story, build a culture of philanthropy and catalyze impact in the world. As Creative Director, Josh conceptualizes and executes creative plans, curates a roster of professional talent and oversees the creation of strategic video content. Josh studied filmmaking at Rhode Island School of Design and has been making media since 1999.
Keith Vieira
Keith Vieira is a full stack software engineer & entrepreneur from Fall River, MA specializing in Web/Mobile Software development. With over 15 years of experience working with and within businesses ranging from small family owned to large fortune 500 enterprises, Keith is able to take this extensive knowledge and produce top tier content for any size project. Working within this range of businesses allowed him to master a variety of technologies and studies such as React, WordPress, NodeJS, PHP, Responsive & Animated Design, Scrum, and numerous others.
Keith is currently a lead engineer at Zipcar maintaining and building features on a number of customer facing applications that service millions of users a month, as well as running Delavie Media, his own marketing agency focusing on small to medium sized businesses.